A Self-Care Spa Day Delivered to Your Door!
A monthly delivery of self-care items to help you reconnect with your best self and boost your happiness!
Our subscription boxes make it easy to prioritize self-care. Each month, you'll receive a box packed with the best non-toxic and cruelty-free self-care items.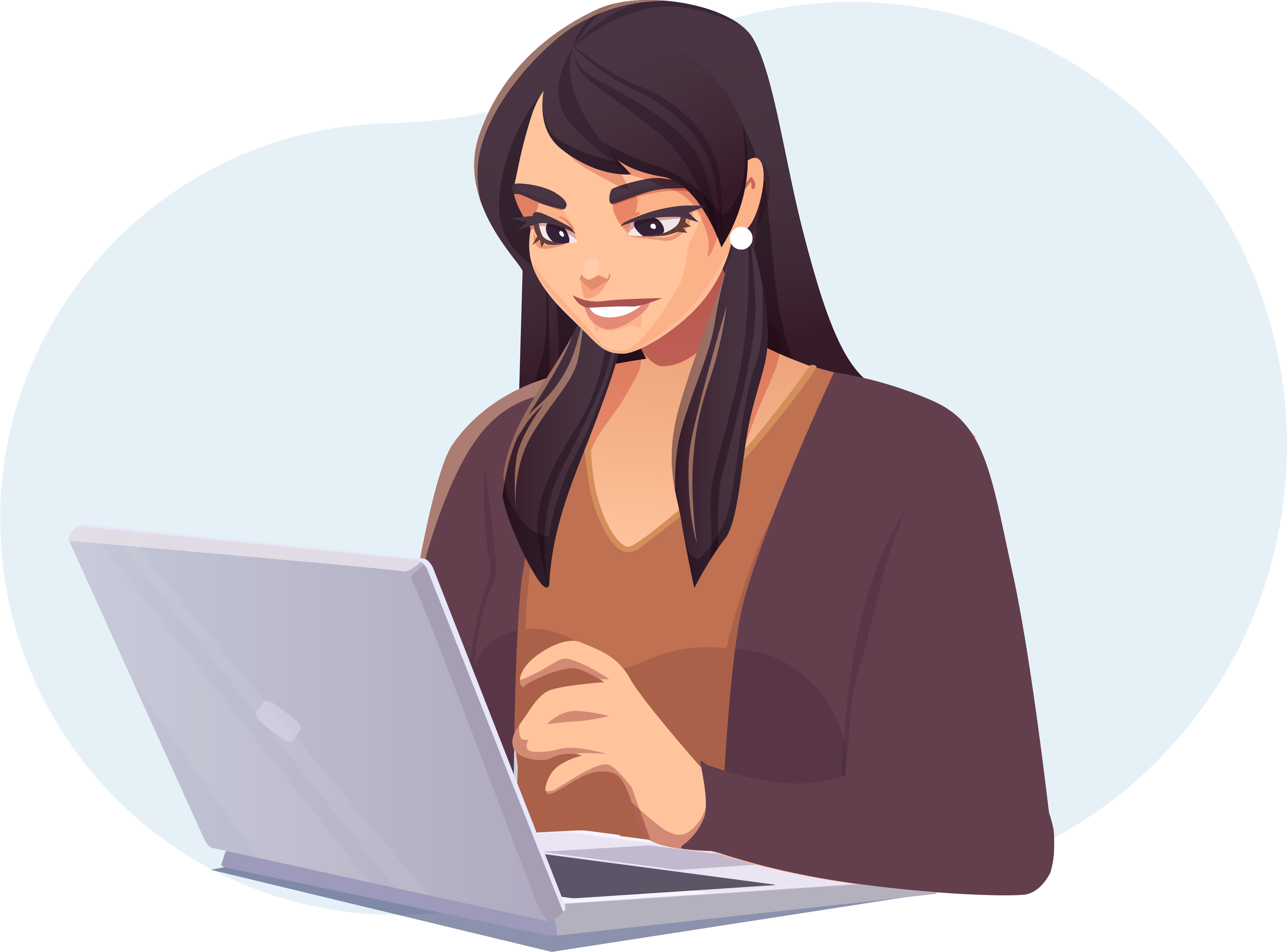 You are a click away from a surprise bundle of self-care joy with options
starting at $24.99.
Your box ships between 22nd -25th  
Order as soon as possible to receive the next box (Orders placed today will ship out between May  22nd - 24th ).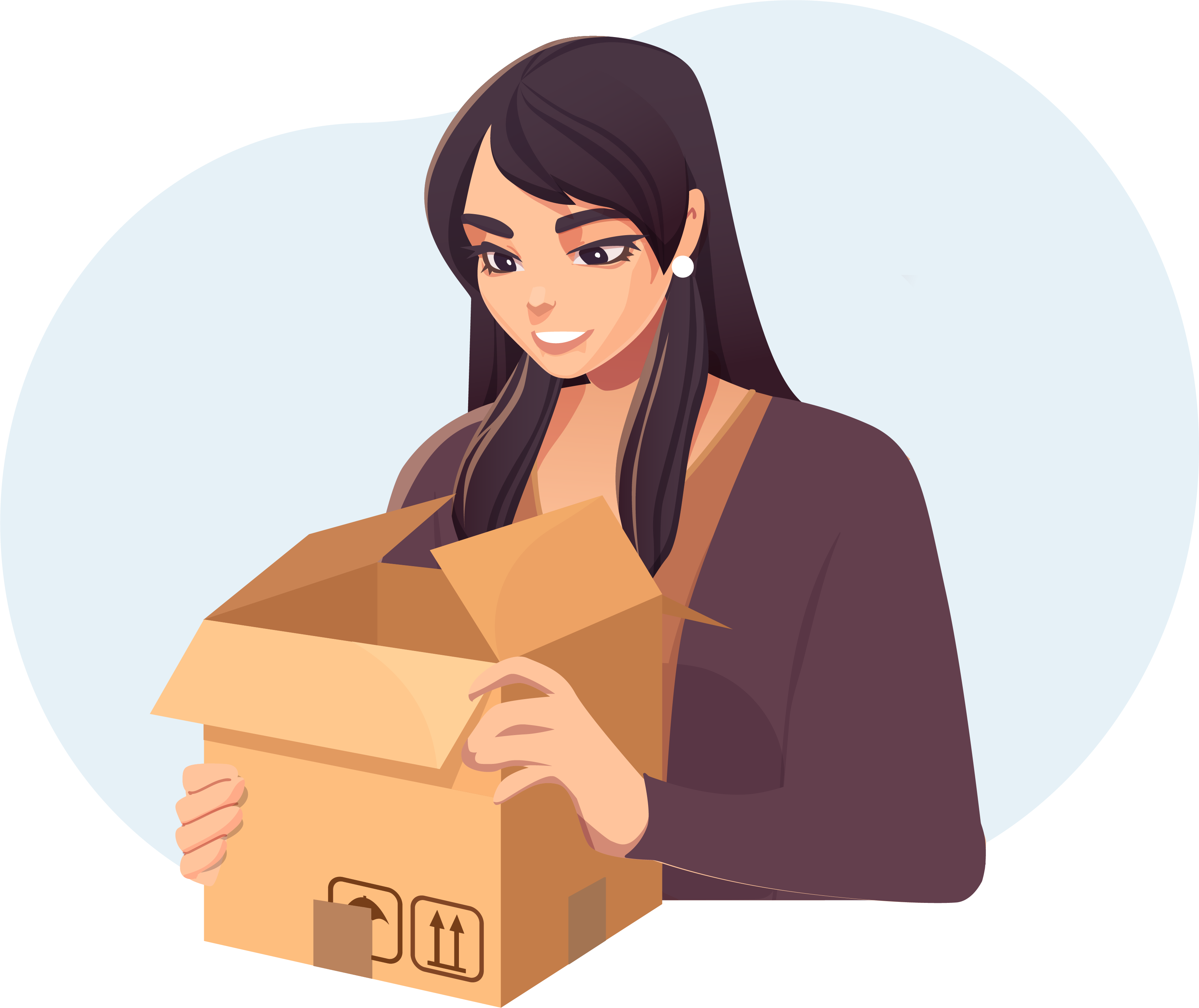 Your relaxation box arrives around the 3rd or 5th of each month, and may the self pampering begin!
Valued at over $75 (Most boxes are valued at$120)
What's inside the monthly surprise box?
Curated products to help you relax and rejuvenate.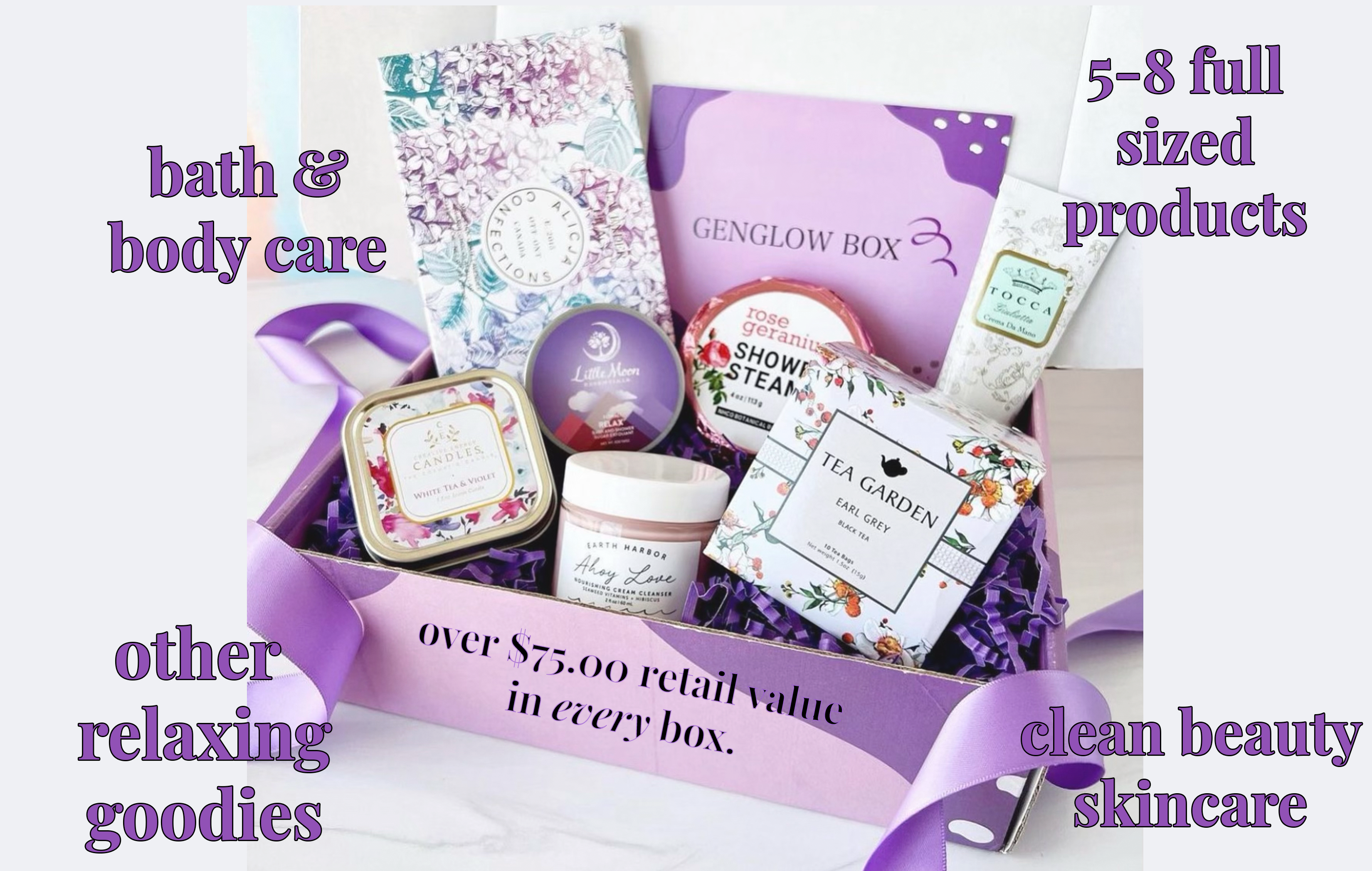 /** * @var $module \Ucraft\Module */ ?>
Anna

⭐️⭐️⭐️⭐️⭐️

Love It! I was impress with my box. The Genglow box has a wide assortment of items that I can use. My box also was nicely packed. Can't wait for my next box!!

Amy

⭐️⭐️⭐️⭐️⭐️

I received the May "Lemon themed box" and I am in love with it. Wish I had the option to add things to my box. I would love some of the past items I have seen in the unboxing videos. The packing was excellent.

Mary

⭐️⭐️⭐️⭐️⭐️

The Genglow subscription box is carefully curated to include a variety of self-care products for your to try. As a teacher who's never been more ready for summer break, this was such a fun treat and I couldn't have received it at a better time.

Lisa

⭐️⭐️⭐️⭐️⭐️

The variety of items was nice!

The variety of items was nice. I am enjoying the lipstick, candle, and shea butter soap! Thank you! I also enjoy when GenGlow sends jewelry!

Noel

⭐️⭐️⭐️⭐️⭐️

Another delightful curation from Genglowbox

Lisa

⭐️⭐️⭐️⭐️⭐️

The Mystery box was amazing!

The Mystery box was amazing! I got one for myself and one for my sister. It included bath, skincare, and lifestyle items!

Tiffany

⭐️ ⭐️⭐️⭐️⭐️

GenGlow has the best boxes with a variety of items to give you the perfect glow! The packaging was also wonderful and put together with love! I highly recommend this company for any ladies wanting to feel that Glow and feel good about your self!

Sue G.

⭐️⭐️⭐️⭐️⭐️

This month's box was packed with many amazing items to treat yourself.

Kat

This is such a great self-care kit! My brother and I had so much fun unboxing it, and I got him to use the sanitizer for once. He loved the foam!
Relax and Recharge with Our Self-Care Boxes!
Revive your inner spirit and find joy in the little things with our monthly self-care package. Discover a world of handpicked bath and body items that will help you reconnect with the best version of yourself and elevate your happiness. 
Starting at $24.99/month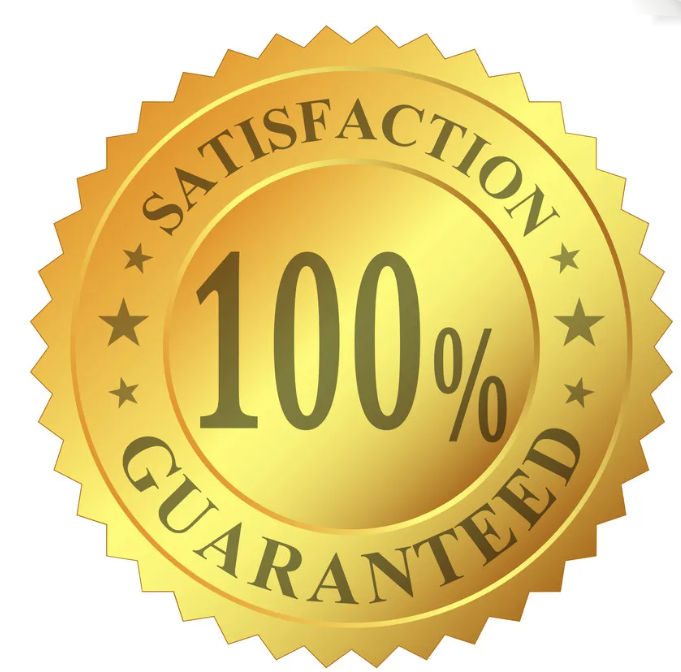 If you are not 100% satisfied with your Genglow Box, we will make it right with you. 
Will I be charged for shipping?
Shipping is charged separately on all of our boxes. Flat Rate US Shipping is $9. NOW shipping to Canada Flat Rate Shipping is $25 USD
What is your cancellation policy?
We understand that life happens and that our box won't be perfect fit for everyone. If you are not satisfied with your box you can always cancel before your payment terms renew.
Please note that once you subscribe your account is immediately charged. If you cancel right away, this will only ensure that your subscription will not renew, but you will still receive a box. If you cancel because you have changed your mind and wish to be refunded and not receive a box, you must email us immediately at support@genglowbox.com and request a refund via email as refunds must be manually processed. Refunds will be provided if you email us directly requesting a refund for your order or renewal within 24 hours.
We understand that subscription shipping times can be a little confusing, so we will explain a bit further here.
We are open for subscription for our next shipment between 1st and 20th of the month or until we sell out. If we have more spaces to get in for that month we will continue to accept subscribers for that period. However, there are times we sell out of the next box before the 20th. When this happens there will be a message on our site saying that we are sold out of our current month's box. When this happens and you have subscribed after the cut off, you automatically receive a box the following month.
Our boxes ship out each Month on or around the 22nd of each month. We currently only ship subscription boxes with in the U.S. We do not ship to Hawaii, Alaska, Virgin Islands, Po Boxes or APO addresses. All orders processed from these locations will be canceled.
Boxes typically arrive to most locations between the 26th-28th of each month.
If you have any questions about our shipping policies, please contact us. support@genglowbox.com
When will I be charged for my subscription?
All of our subscriptions are charged on purchase date. Your monthly subscription renews on the 11th of the month in which your subscription period ends. Example: You purchased a monthly subscription on June 15th - our box ships on between 22nd - 25th of June, and your next renewal will be on July 11th for our July box shipping July 22nd - 25th. Still not sure? You can always login into your account to see your renewal date at anytime.
Sorry, we do not offer refunds. Please note: these are surprise boxes and there is alway the risk that you might dislike some of the contents on a particular month. If you are not happy with an item you can let us know and we will take it into consideration when sourcing products for our next boxes. Plus, this would be a perfect opportunity to regift.



Sign up for email updates!